Denise Dillenbeck
Denise Dillenbeck, violinist, has played for the Philadelphia Orchestra, Seattle Symphony, Baltimore Symphony, Pennsylvania Ballet Theater, Philly Pops, and most recently as the Associate Concertmaster of the Tacoma Symphony. As a member of the Oregon Symphony, she was a featured soloist for several concerts, and has served as concertmaster for orchestras across the country and in England.

As a member of new music group Third Angle, she gave world premiere performances of works by many of today's leading composers. She was also the Lead Teaching Artist in the Philadelphia Orchestra's Community Partnership Program, where she led urban elementary school students in experiential music learning, and directed workshops on aesthetic education for classroom teachers and music educators.

Denise formed the Areté Trio with Oregon Symphony principal cello Nancy Ives and pianist John Pickett. Ms. Dillenbeck was recently named as violinist with the Kairos String Quartet at Central Washington University. She has recorded solo and chamber works for the Albion and KOCH International labels.

She holds a Bachelor of Music from New England Conservatory where she studied with James Buswell, and a Master of Music from the University of Minnesota where she was Sally O'Reilly's teaching assistant and worked with Minnesota Orchestra concertmaster Jorja Fleezanis. The San Francisco Chronicle hails her playing as "simply first-rate."
Mary Jensen
Mary Jensen, flutist, has recently been named Artist in Residence of the Lake Chelan Bach Festival, where she has performed with the Festival Orchestra since 1993.
Ms. Jensen has served as Principal Flutist of the Tacoma Symphony Orchestra since 2006 where her solo playing has often garnered praise in the Tacoma News Tribune reviews of the Symphony's performances. Mary is also Principal Flutist of the Olympia Symphony Orchestra (2013-2014 season), Lake Chelan Bach Festival Orchestra, and Lyric Opera Northwest Orchestra. Additionally, she has appeared as Principal Flutist with such orchestras as the Tacoma Opera Orchestra, Yakima Symphony, and South Shore Chamber Orchestra.
An avid chamber performer, Mary has performed with the Second City Chamber Series in Tacoma, WA, Icicle Creek Music Center and International Chamber Music Festival, Seattle Happy Hour Concerts, as well as other organizations.
Mary has appeared as a soloist with numerous orchestras throughout the Northwest region, such as the Tacoma Symphony Orchestra, Federal Way Philharmonic, Icicle Creek Chamber Orchestra, Lake Chelan Bach Festival Orchestra, and Tacoma Young Artists' Orchestra.
Ms. Jensen is an active teacher who maintains a private studio in Tacoma, where she also is a flute and chamber music coach for the Tacoma Youth Symphony Association. Mary is on the faculty of the Evergreen Music Festival and Lake Samish Music Camp. As a sought-after adjudicator, clinician, and Masterclass presenter, Mary has recently taught Masterclasses for Pacific Lutheran University and Tacoma Youth Symphony and conducts flute clinics and sectionals for school programs in the Puget Sound region.

Ms. Jensen holds a Performance Diploma from Oberlin Conservatory of Music, where as a student of Michel Debost she was a recipient of the Dean's Talent and Merit scholarships. Additional studies were with Hal Ott at Central Washington University, and baroque flute studies with Kathie Lynn, also at Oberlin.
Dylan Marney
Dr. Dylan Marney is Chair of the Division of Fine, Applied, and Literary Arts and Assistant Professor of Music at Culver-Stockton College. He is a frequent soloist and performs annually as Artist-in-residence at the Lake Chelan Bach Fest. As an educator, Dr. Marney was the recent recipient of the Walter S. Reuling Prize for Innovation in Student Learning. His efforts resulted in the creation of a new Bachelor of Science in Music Technology degree at Culver-Stockton College. Dr. Marney received his DMA from the University of Arizona, majoring in Piano Performance under Dr. John Milbauer, with a minor in Music Theory. His final research involved the application of musico-rhetorical theory to J.S. Bach's The Art of the Fugue. He received both his Bachelor and Master of Music degrees in Piano Performance at Central Washington University, studying with Dr. John Pickett, and was awarded 1st place in the Steinway & Sons piano competition for Washington State. Dr. Marney also has a Master of Science degree in Music Technology from the IUPUI School of Music in Indianapolis. His final project for the degree was an original film score for live piano and electronic accompaniment to the 1922 silent film Nosferatu by F.W. Murnau. A proponent of collaborative arts efforts,
Marney has worked for Opening Minds through the Arts, was commissioned to compose electronic music for yoga practices, and continues to research and compose electro-acoustic works for film. As a collaborative pianist, he has served as rehearsal pianist for the University of Arizona Opera productions, and acted as string studio accompanist at Central Washington University. He received additional piano studies with Peter Longworth at the Kairos Chamber Music Festival and Rebecca Penneys at The Chautauqua Institution. He lives in Canton, Missouri with his wife Katie and their son Rhys.
Maia Zander
A native of Chelan, Maia Zander has concertized and presented masterclasses throughout Western Europe and the United States, and is a favorite collaborator with some of today's finest artists. An innovative teacher, Dr. Zander has served as a faculty member of the Suzuki Strings of Madison, the Boston Youth Symphony Orchestra's Intensive Community Project, and the Brookline Extension School. Most recently, she has served as orchestra director for the Malibu Middle and High School orchestra programs. Under her leadership, enrollments have reached record levels, and the orchestras have earned their highest ever rating at multiple regional orchestra festivals. In 2016, the Malibu High School Chamber Orchestra was even one of the top performing ensembles at a high school orchestra festival at Carnegie Hall!
Dr. Zander is also a fully certified Suzuki teacher, a graduate degree she earned from the prestigious program at the University of Wisconsin-Stevens Point. She received her Doctor of Musical Arts degree from Boston University in 2008 and is the author of the book Intermediate Violin Repertoire: A Teachers' Guide. Her principal teachers included her mother, Kerry Travers, and Central Washington University professor, Carrie Rehkopf. She resides in Malibu, CA, with her husband, Steve, and their dachshund-mix, Winston. They enjoy spending their free time cooking, hiking, and traveling.
Daniel Doña
Daniel Doña has distinguished himself as an active performer and pedagogue. Daniel serves on the viola faculty of Boston University alongside his duties as Assistant Chair of the String Department, Coordinator of String Chamber Music, and Lecturer of String Pedagogy and String Literature. He has also taught at the Boston University Tanglewood Institute String Quartet Workshop and the Apple Hill Center for Chamber Music. Dr. Doña is a member of the prizewinning Arneis Quartet.

Performance highlights include appearances at the Beijing Modern Music Festival, Music on Main (Vancouver) and Stanford University's Lively Arts series as well as broadcasts on CBC Radio 2, WGBH and WCLV. Dr. Doña also performs regularly with the Orchestra of Emmanuel Music and other ensembles in the Boston area. He has presented guest masterclasses at the University of Connecticut, Swarthmore College, Northwestern University Music Academy and Miami University.

Daniel pursues interdisciplinary projects with a passion. In 2014 he received a Humanities Enhancement Project Award from the Boston University Center for the Humanities to curate a concert series exploring relationships between poetry and music. As a member of the Banff Festival Quartet he performed in collaboration with dancers, presenting Hans van Manen's Grosse Fuge and a world premiere of Heather Myers' Dedications. An enthusiastic advocate of new music, he has commissioned and premiered works by Aaron Travers and Orianna Webb.

Dr. Doña received his AB in Philosophy from the University of Chicago, where he was awarded the inaugural David Fulton Award for excellence in instrumental performance. He received his MM in Viola Performance from the University of Oklahoma where he studied with Matthew Dane (viola) and Felicia Moye (violin). At Boston University he studied with Michelle LaCourse, Steven Ansell and Ed Gazouleas. He received his PD and DMA from BU and was a two-time recipient of the String Department Award.
Steven Zander
Steve Zander is in frequent demand as an orchestral violinist, chamber music collaborator, and studio musician. Based in Malibu, CA, Steve is a member of the Santa Barbara Symphony, and regularly performs in many of the other professional orchestras in the Los Angeles area, including the Pasadena Symphony, the New West Symphony, the Hollywood Bowl Orchestra, the Santa Barbara Chamber Orchestra, and as assistant concertmaster of the Santa Barbara Opera orchestra. While pursuing his studies, Steve was a member of the Madison Symphony and the Wisconsin Chamber Orchestra, as well as a frequent substitute with the Houston Symphony. An avid chamber musician, Steve has collaborated with principal members of the Boston Symphony, Houston Symphony, the Los Angeles Philharmonic, and with members of the Pro Arte Quartet. Steve can also be heard on many motion picture and television soundtracks, including "Rango," "Pirates of the Caribbean: On Stranger Tides," "Batman vs. Superman: Dawn of Justice," and "Logan."
Steve began his violin studies at the age of four at the Aber Suzuki Center in Stevens Point, WI. He earned his Bachelor of Music degree from the University of Wisconsin‐Madison, as well as a Master of Music from the Shepherd School of Music at Rice University. His principal teachers were Patricia D'Ercole, Vartan Manoogian, and Sergiu Luca.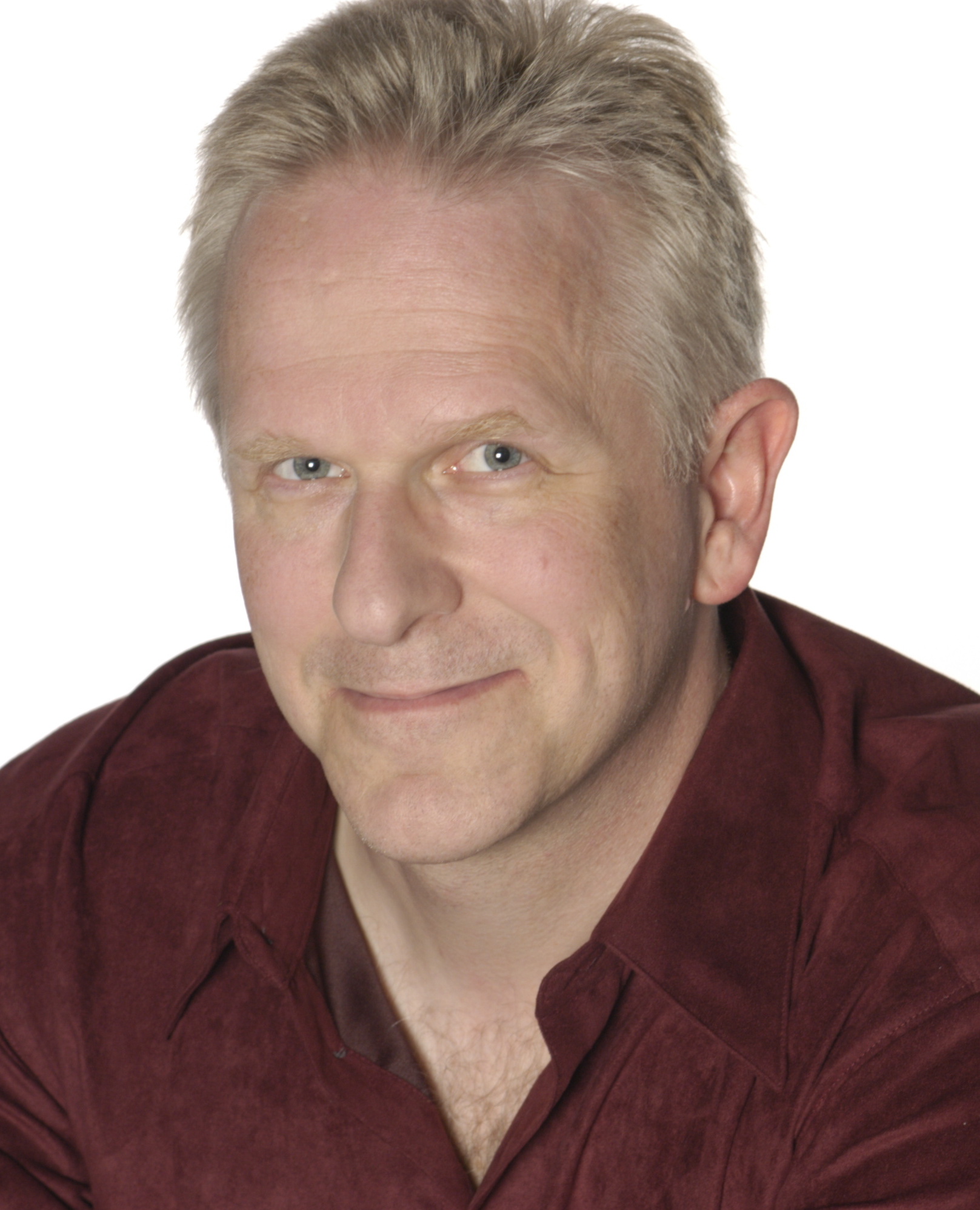 Glenn Guhr
Equally at home in everything from Shakespeare to Sondheim and Monteverdi to Verdi, baritone Glenn Guhr has always prided himself on his versatility. He has appeared in operas, operettas, musicals, plays, and film. Recently, he could be seen in the title role of Rigoletto with Lyric Opera Northwest, Count Ceprano in the same opera with Seattle Opera, the title role in Ahab, by Richard Peaslee, a new oratorio based on Moby Dick, and as Aegisthus in Aeschylus' Agamemnon with US Presents.
Besides his work in the theater, Mr. Guhr is also active on the concert and recital stage, and can be heard on the soundtracks of many video games.
Mr. Guhr has an MM in Music History from Kansas State University and a DMA in Voice from the University of Washington, where he studied with the late Julian Patrick. Mr. Guhr is on the voice faculty of Pacific Lutheran University.
Daniel Baldwin
Bach Fest Musical and Artistic Director Daniel Baldwin has served as director of orchestral activities at Luther College since 1997. In addition to his work as conductor of the Luther College Symphony and Chamber Orchestras and the Opera Workshop, Dr. Baldwin teaches conducting. He holds the bachelor of music degree (cello) from Furman University and master of music degree (cello) and doctor of musical arts degree (orchestral conducting) from the University of Texas at Austin. Prior to his arrival at Luther, Baldwin was associate professor of music and director of orchestras at Central Washington University in Ellensburg, Washington.
Baldwin received his formal training in string pedagogy as a teacher in the University of Texas String Project, perhaps the most comprehensive program of its kind in North America. Phyllis Young, director of the String Project for 35 years, was Baldwin's cello teacher during his studies at the University of Texas. He studied conducting with Henry Charles Smith, Cornelius Eberhardt, Sung Kwak, Walter Ducloux, and Fiora Contino.
Baldwin has also served as the musical director of the Central Kentucky Youth Orchestras and the Transylvania Youth Orchestra of the Brevard (N.C.) Music Center, the largest summer music festival in the South. A 1991 conducting fellow of the Conductors Institute of the University of South Carolina and formerly a cellist with the Brevard Music Center Orchestra, Baldwin maintains an active schedule as clinician, adjudicator, and guest conductor. In April 2007 Daniel Baldwin accepted the position of Musical and Artistic Director of the Lake Chelan Bach Fest.
On five occasions since 1997 he has traveled to Europe with the Luther College Symphony Orchestra, enjoying month-long January residencies in Vienna, Austria, and performing in such venues as the Bruckner Conservatory in Linz and the Vienna Konzerthaus. The Luther College Symphony Orchestra tours annually in the United States; since 1997, Baldwin and the Luther orchestra have completed 14 major American tours, performing in at least 20 states.
James Brown
James Brown, tenor, has appeared with Seattle's world-renowned community of early music specialists in concerts and operas at Seattle's Town Hall, St. James Cathedral, Intiman Theatre and the Moore Theatre. At the Moore Theatre, James sang in Monteverdi's Il Ritorno d'Ulisse in Patria with Tony award winners Handspring Puppet Company, music direction by Stephen Stubbs, and stage direction by internationally celebrated artist William Kentridge. That production also had performances in San Francisco as part of a special exhibit of Kentridge's art at the Museum of Modern Art. James has appeared as concert soloist at the Aspen Music Festival, Ravinia Festival (Steans Institute) and Lincoln Center's Alice Tully Hall. Locally, he has been heard as tenor soloist in Messiah with the Tacoma Symphony and Mozart's Requiem with Central Washington University. Other appearances for the tenor include roles in the Northwest Puppet Center production of Melani/Stradella's Il Girello, a world premiere of Scott McAllister's Mercury on the Moon at PLU and in Reno, Nevada with the Pacific Lutheran University Wind Ensemble, and tenor soloist in Riccardo Zohn-Muldoon's (Eastman faculty member) Comala at the 2013 international Cervantino Festival in Guanajuato, Mexico. James has sung with Il Festival dei due Mondi in Spoleto, Italy, New Orleans Opera, New York City Opera, Opera Company of Philadelphia, Pacific MusicWorks, Rogue Opera, Skylight Opera Theatre and Tulsa Opera. In addition to singing, James is also an opera conductor and stage director. He is the Chair of Vocal Studies at Pacific Lutheran University where he directs the PLU Opera and oversees a large voice program. His students have gone on to further studies at such institutions as The Curtis Institute, The Juilliard School, Indiana University, University of Michigan, Oberlin Conservatory, Manhattan School of Music and Yale School of Music. James holds degrees from Loyola University/New Orleans, The Juilliard School and the State University of New York at Stony Brook with additional studies at the Academy of Vocal Arts and Accademia d'Amore.
Jaime-Rose Guarrine
Soprano Jamie-Rose Guarrine is acclaimed for her vibrant vocal beauty, charming stage presence, and accomplished musicianship. Of her portrayal of Susanna in Le nozze di Figaro, Opera News described her as "a natural object of attraction for the men in the play," her voice as "light, flexible and vibrant — well suited to the part of a scheming maid and romantic ingénue."

In the 2011-12 season, Jamie-Rose sang the role of Olympia in Les contes d'Hoffmann with Wolf Trap Opera Company, Papagena in Die Zauberflöte with Austin Lyric Opera, Maria Celeste in Galileo Galilei with Madison Opera, Cis in Albert Herring with Los Angeles Opera, and Xanthe/Aphrodite in Lysistrata with Fort Worth Opera. She was a featured soloist in the 2011 Christmas Spectacular with Madison Symphony Orchestra, and Brahms' Requiem with the Santa Fe Orchestra. In the 2012-2013 season she reprises her Susanna in Le nozze di Figaro for both Florentine Opera and Austin Lyric Opera. Additional engagements for the upcoming season include Papagena with Opera Omaha and her debut with Memphis Opera as Judy Atkins in Lee Hoiby's This is the Rill Speaking.

In the summer of 2008, Ms. Guarrine made her debut with Santa Fe Opera as Barbarina in Le nozze di Figaro. The following season, Ms. Guarrine sang Mabel inThe Pirates of Penzance with Kentucky Opera, Susanna in Utah Opera's Le nozze di Figaro, Nella in Gianni Schicchi and the roles of Fire, Nightingale and Princess inL'Enfant et les Sortileges with Opera Company of Philadelphia, and appeared in concert with the Madison Symphony Orchestra and the St Paul Chamber Orchestra. Most recently she sang with the National Symphony Orchestra of Costa Rica as the soprano soloist in Orff's Carmina Burana, and returned to Santa Fe Opera as Papagena in Die Zauberflöte and Cis in Albert Herring, as well as an appearance as a guest soloist with the Santa Fe Chamber Music Festival. Engagements for the 2010-2011 season included Adina in L'elisir d'amore with Opera Fairbanks and a return to the National Symphony Orchestra of Costa Rica for Mahler's Symphony No. 2, Resurrection, her Chicago Opera Theater debut as Cleonte in Medee.

Ms. Guarrine returned to the San Francisco Opera's prestigious Merola Program in 2007 where she sang the role of Veronique in the world premiere of Hotel Casablanca by Thomas Pasatieri, "... Bringing a winning vulnerability to the role of the aspiring actress." (San Francisco Chronicle) During her tenure as a Resident Artist with The Minnesota Opera, Ms. Guarrine sang Zerlina in Don Giovanni, which was hailed by Opera News as "feminine and fresh voiced," and "a scene-stealing surprise" by the St. Paul Pioneer Press. She also performed Susanna in Le nozze di Figaro and La Coloratura in Joseph Merrick: The Elephant Man. Ms. Guarrine returned to The Minnesota Opera stage as a Guest Artist in 2008, for the American premiere of The Fortunes of King Croesus under the baton of Harry Bicket with the St Paul Chamber Orchestra, of which the Wall Street Journal stated, "Guarrine displayed sparkling coloratura clarity."

Ms Guarrine is the recipient of numerous awards, notably the Santa Fe Opera, Central City Opera, Jensen Foundation, as a 2007 Sullivan Foundation Award Winner, and a first place winner at the Metropolitan Opera National Council Auditions in the Wisconsin and Minnesota Districts.
Julie Cross
Julie Cross (mezzo-soprano) is a singer and music director in the Lincoln, NE area. She serves as Music and Worship Arts director at Our Saviour's Lutheran Church, and is on the staffs of Doane University and Nebraska Wesleyan University. She is music director and pianist for productions with Lincoln youth organization Theatre Arts for Kids, and has been organist for six performances with Omaha Symphony.
Dr. Cross lived in the Seattle area from 2013-2016, where she was music director and organist at St. Hilda & St. Patrick Episcopal Parish and taught at Seattle Conservatory of Music. She has been a private voice teacher during her entire career, and was formerly a tenured voice professor at University of Wisconsin-Whitewater. A past two-term Treasurer for the International Alliance for Women in Music (IAWM), she has sung at national and international IAWM events and the Festival of Women Composers International. Julie and pianist Susan McDaniel recorded a CD entitled Songs of Forgotten Women with Madison, WI organization Audio for the Arts. She has performed solo and chamber recitals throughout the United States and has taught master classes nationally as well.
Julie's performance of Aunt Hannah in William Mayer's A Death in the Family was recorded on the Albany Records label and received a positive review in the New York Times. She performed with Pauline Oliveros in her production Lunar Opera at Lincoln Center Out-of-Doors Festival in New York City; the production also received acclaim in the New York Times. She has degrees from Oberlin Conservatory, Manhattan School of Music, and the University of Michigan, and has studied additionally at the Centro Studi Italiani in Italy. Her primary teachers were Daune Mahy, Marlena Malas, and Shirley Verrett. This is her second year as Choir Director for the Lake Chelan Bach Festival and her sixth year as alto soloist.
Mel Foster
Tenor Mel Foster is an Associate Professor of Voice and Chair of the Division of Humanities and Social Sciences at Morehouse College. Dr. Foster has a Bachelor of Music degree from the Eastman School of Music where he was a student of John Maloy and his Master of Music and Doctor of Musical Arts degrees from the University of California, Santa Barbara where he was under the tutelage of Elizabeth Mannion. Most recently, he has greatly benefited from the mentoring of Victor Roman.
A native of Charlotte, North Carolina, Dr. Foster believes his experience at the Brevard Music Festival as a teenager heavily influenced his decision to commit his life to singing. Since then, he has had the opportunity to be engaged in opera, oratorio, and recital performances in the United States and Europe. In the 19 years that Dr. Foster has taught at Morehouse, he has enjoyed rewarding performance and teaching experiences. Endeavoring to create more roles for African-American operatic tenors, he has premiered more than ten roles and solos for the Americolor Opera Alliance, a performing arts organization for which he is now the Artistic Director. Along with being interested in the lost art of intimate operatic singing, most recently, Dr. Foster has become interested in the vital role that the Arts play in sustaining culture.
Highlights of his performances have been with the Americolor Opera Alliance in the role of Ellington Dupont in The Bridge(premiere), Johnnie Washington in Carmen J(premiere), as Alonzo Herndon in The Herndons, as Missouri in The Great Divide(premiere),as Melchior in 3Kings and a Prince, as Ransom in Madame CJ(premiere), as Ray Grayson in The Pink Lady(premiere), as Aleph in The Candlers(premiere), and role Sam in The Opera Singer(premiere). With the Atlanta Opera, he performed the role of Nelson in their historic 2008 european tour of George Gershwin's Porgy and Bess. Other performances have been in Salt Lake City in The Life of Roland Hayes and the Moor Tenors' Project; tenor soloist in Beethoven's Ninth Symphony with Fairbanks Symphony and the Macon Symphony: the Rome Festival as Ferrando in Mozart's Cosi fan Tutte in Rome ,Italy; twice performed with the Atlanta Symphony Orchestra in a nationally broadcasted event entitled A King Celebration in memory of the Reverend, Dr. Martin Luther King, Jr.; as a featured soloist with the Atlanta Chamber Players; Mozart's Requiem with the Augusta Choral Society; tenor soloist in Bach's St. John's Passion with the St. Paul's Bach Society; and tenor soloist in the Verdi's Requiem with the Interlochen Arts Festival Philharmonic.
As Associate Professor of Voice at Morehouse College, Dr. Foster gives a number of performances and masterclasses annually.
Charles Robert Stephens
Charles Robert Stephens's career spans a wide variety of roles and styles in opera and concert music. His performances show "a committed characterization and a voice of considerable beauty." (Opera News) At the New York City Opera he sang the role of Professor Friedrich Bhaer in the New York premiere of Adamo's Little Women, and was hailed by The New York Times as a "baritone of smooth distinction." Since his debut as Marcello in La Bohème, Mr. Stephens' New York City Opera roles include Frank in Die Tote Stadt, Sharpless in Madama Butterfly, and 43 performances as Germont in La Traviata on tour across the US.
Mr. Stephens has sung on numerous occasions at Carnegie Hall in a variety of roles with the Oratorio Society of New York (St. Matthew Passion), the Masterworks Chorus (Messiah), and Musica Sacra (Lord Nelson Mass). Carnegie Hall performances with Opera Orchestra of New York have included roles in Otello, Lucrezia Borgia, and Adriana Lecouvreur.
Mr. Stephens' many operatic roles include Rigoletto (National Theater of Taiwan), Amonasro (El Paso Opera), Germont (Montevideo, Uruguay and Minnesota Opera), Rodrigo (Boston Bel Canto), Count di Luna (Boston Bel Canto), Gianni Schicchi (Buffalo Opera), Tonio ( Di Capo Opera), Enrico (Connecticut Opera), Sharpless (National Theater of Santo Domingo), the Barber in Figaro (Hawaii Opera) and many others, with leading opera companies throughout the U.S. and abroad.
Memorable engagements include the role of the blind Tiresias in Niobe, Queen of Thebes with the Boston Early Music Festival, Scarpia in Tosca and Rigoletto in Spokane, Belcore, Sharpless and Escamillio with the Helena Symphony, Britten's Cantata Misericordia in Tacoma and Seattle, Verdi's Requiem in Philadelphia, Messiah with the Santa Fe Symphony, Portland Baroque Orchestra, and the Seattle Symphony, Vaughan Williams Sea Symphony with the Tacoma Symphony, The High Priest in Samson and Delilah in Birmingham and the Bach St. John Passion with Portland Baroque and the Northwest Sinfonietta.
Festival appearances include performances at the Lake Placid Center for the Arts, the Methow Chamber Music Festival, the Spoletto Festival, Whidbey Island Music Festival and the Bellingham International Festival. Mr. Stephens appeared on CUNY TV in New York City as a featured artist with "Regina Resnik Presents."
Notable engagements include Elijah with Seattle Pro Musica and Portland Chamber Orchestra, Carmina Burana with the Hartford Symphony, Haydn's Creation with the North Carolina Symphony and Opening Night 2014 with the Seattle Symphony.
Last season included performances of the Monteverdi Vespers with Pacific Musicworks, Messiah with Tacoma Symphony and Bellevue Ballet, Brahms Requiem in Missoula and Olympia, the title role in Rigoletto with Northwest Lyric Opera, Bach B Minor Mass with Seattle Pro Musical, Haydn's Mass in Time of War with the Northwest Sinfonietta and Don Alfonso in Cosi fan tutte with City Opera Bellevue.
This season will bring performances of Beethoven's 9th Symphony with the Yakima and Spokane Symphony, Messiah in Helena, Tacoma and Vashon Island, the world premiere of John Muhlheisen's Passion of Rudyard Kipling with Choral Arts, Jeffrey L. Moidel's Four Love Sonnets with the Lake Union Civic Orchestra, Mozart's Requiem with Northwest Sinfonietta and various recitals and chamber music concerts in the Seattle area.
Mr. Stephens maintains an active voice studio in Seattle and teaches voice at PLU.
Tarn Travers
Noted for his "polished, atmospheric performances", violinist Tarn Travers has performed throughout the Unites States, Europe, and Japan as a soloist and a chamber musician. He is an accomplished performer of classical repertoire from early works to contemporary masterpieces and in 2001 was a prizewinner at the Heifetz Guarneri auditions, which led to a performance on the historic "ex-David" Guarneri, the favored violin of Jascha Heifetz.
Travers spent three years as a violinist in the New World Symphony, where he often led the orchestra as concertmaster under numerous conductors, including Michael Tilson Thomas, baroque expert Ton Koopman, and new music specialist Susanna Mälkki. During his tenure with the New World Symphony, he appeared three times as a soloist (once in every season) to perform the music of Béla Bartók, Ramiro Cortés, and Chen Yi. After giving the world premiere of Maria Newman's Triple Concerto, he was asked by the composer to record the piece, which was released in 2010.
Tarn is currently a member of the Sun Valley Summer Symphony and the Firebird Chamber Orchestra, and was Principal Second Violin of the Festival Orchestra for the International Beethoven Festival in Chicago in 2012 and 2013, where he also performed chamber music as a part of the Prometheus Ensemble live on WFMT.
Recent performance highlights include an Austrian tour of Sibelius' Violin Concerto that culminated in a performance in Vienna's Konzerthaus, a performance at the Library of Congress with new music group Ensemble Dal Niente, and concerti, recitals, and chamber music performances from coast to coast. He recently completed a week long residency with Ensemble Del Niente at Harvard University, where the group worked directly with composers and performed their music.
Travers served on the faculty of Luther College for four years, beginning in 2010. During his tenure, he performed as a member of the Luther College Piano Quartet and released a CD of chamber music by Beethoven, Brahms, and Brooke Joyce (2011). His love of teaching has taken Travers to far flung locations such as Haiti and Austria, where in 2014 - 2015 he joined the faculty of AlpenKammerMusik in the Austrian Alps to teach, coach and perform chamber music. He regularly performs master classes as part of his touring schedule. In 2015, Travers joined the faculty at the DePauw University School of Music to teach violin and chamber music. He holds degrees from the San Francisco Conservatory, the Cleveland Institute of Music, and Stony Brook University, where his primary teachers included Cleveland Orchestra concertmaster William Preucil, concert violinists Camilla Wicks and Axel Strauss, and Emerson Quartet violinist Philip Setzer.
Roberta Bottelli
Roberta Bottelli stays busy as a cellist, conductor, and teacher. She teaches cello and chamber music at Whitworth University and Holy Names Music Center, and is a coach in the Spokane Symphony's Young Musician Education Program (YMEP). Roberta often adjudicates for the Washington State Music Educators' Association, coaching and critiquing cellists, chamber music groups, and high school and middle school orchestras. In 2014 Dr. Bottelli became the conductor of the Spokane Youth Philharmonic Orchestra.
As a soloist, Roberta has performed with orchestras across the northwest, including the Lake Chelan Bach Fest orchestra, the Pacific Northwest Chamber Orchestra, and the Mid-Columbia Symphony, and she premiered Robert Prichard's "Beneath the Skin" for solo cello and computer in 2006. An active orchestral musician, Roberta was the principal cellist of the Lake Chelan Bach Fest orchestra and the Mid-Columbia Symphony, and she performed with Vancouver New Music and Victoria's Aventa ensemble. Other orchestral performance experience includes the Northwest Bach Festival orchestra, Coeur d' Alene Opera, Westminster Chamber Orchestra, and Washington East Opera.
Roberta loves collaborating as a chamber musician and is currently the cellist for the Riverside String Trio in Spokane. She was the founding cellist of Trio sTREga and the Cerberus Trio and her piano trio (Elan Piano Trio) was the winner of the 2004 Neskowin Chamber Music Fellowship. She frequently performs with Whitworth faculty and colleagues for recitals and the Spokane Symphony's Chamber Soirée concert series. Dr. Bottelli completed her Doctor of Musical Arts degree from the University of British Columbia in Vancouver, Canada and also holds degrees from Eastern Washington University (MA), Central Washington University (MM), and the University of Puget Sound (BA). Roberta has been the third chair cellist in the Spokane Symphony since 2006.
Evelyn Gottlieb,
Evelyn is an active violinist in the Seattle-Tacoma area. She is a member of the Northwest Sinfonietta, Tacoma Opera, and is Assistant Concertmaster of Symphony Tacoma. She also plays with the Pacific Northwest Ballet Orchestra, Vashon Opera, Auburn Symphony, NOCCO, Tacoma City Ballet, and others. Previous summer festivals she has attended include the Roundtop International Festival in Texas and the AIMS festival in Austria. She also performed in Cuba as part of a tour with NW Sinfonietta, which was the first US orchestra to perform there in decades.
Evelyn received her BA/BM and Masters in Music degrees from the University of Washington in violin performance. She received music scholarships to study with Ronald Patterson, and frequently served as co-concertmaster of the University Symphony. During her time there she especially enjoyed playing for patients at the UW Hospital. Previous to the UW she studied with Kelly Farris as a running start student at Eastern Washington University. She has participated in masterclasses with Andrew Dawes, Brian Lewis, Helen Callus, Maria Larionoff, David Halen, the Leipzig-Gewandhaus Quartet, and the Vermeer Quartet. In other venues Evelyn has performed with artists such as KD Lang, Anne Murray, Kanye West, Chicago, and more.
Evelyn is a native of Argentina and moved to Spokane, WA at a very young age. She now lives in Bellevue with her violinist husband Colin Todd and a small spoiled white dog named Dante. Her other career is as a commercial broker with Coldwell Banker, and has been a licensed real estate agent in Washington State for about 10 years. Evelyn has a sweet tooth, loves to eat and explore new cuisines, enjoys binging on Netflix, and loves dogs.
Gerardo Alcala
New Orleans born flamenco guitarist Gerardo Alcala is one of the few foreigners to be respected as a full-fledged flamenco artist by the gypsy flamencos of Andalucia, among whom he lived the authentic flamenco lifestyle for many years.
He learned his art from the masters: Rafael el Aguila, Parilla de Jerez, Niño Jero, Rafael el Alarcón, Eduardo de la Malena, and Pedro Bacan. In the intimate closed-door sessions, or juergas, where the pure soul of flamenco, el duende, can surge forth in all its savage beauty, he has spent countless hours accompanying great gypsy singers such as Agujetas, Gitano de Bronce, El Garbanzo, El Monea, Salmonete, Chato de la Isla, Dolores, Antonio, Luis, Diego, El Gordo, and Paco Agujetas, and many others.
He has performed professionally in major theaters on three continents, including Carnegie Hall, as well as for television, radio, and film. In the U.S. he toured extensively with the Spanish dance companies of Jose Molina and Teo Morca, and did many recitals wight the legendary Anzonini del Puerto. In Spain he performed wight the all-gypsy company of Fernanda Romero and has had a particularly long and close relationship with the Agujetas family, including Manuel Agujetas, who has preserved the deepest and purest singing in Spain. With them, he was featured as sole accompanist in the prestigious Circulo de Bellas Artes in Madrid and the Dutch film "Duende."
In 1990 he was honored to become the first North American ever to be contracted to perform as a soloist in the Bienal de Sevilla, Spain's most important flamenco festival. In 1998 he accompanied Luis Agijetas on his CD "Entre to Tierra Y La Mia." In 2000, he appeared accompanying Luis, Diego, and Paco Agujetas in the film "El Turista Soy Yo." In 2002 he was first guitarist at Mexico's most important tablao, "Gitanerias," and did a tour of Spain and France accompanying the singer, Dolores Agujetas.
Gerardo performs both as a solo guitarist and with his group, Flamenco Alcala. He is based in Vancouver, BC.
Marisela Fleites
A Cuban born dancer of Spanish descent, Marisela Fleites started dancing flamenco and Spanish dances at the age of 5, and has studied in Cuba, Spain, Mexico and the USA with masters like Olga Bustamante, Orlando Vargas, Stella Arauzo, Mari Carmen Guerrero, Oscar Nieto, Timo Lozano, Teo Morca, Citli Ocampo, Patricia Linares, Adriana Maresma, María Chacha Bermúdez, Belén Maya, and many others. Ms. Fleites directs the performing group Sabor Flamenco. She holds a Ph.D. in Romance Languages and Literature and teaches Spanish and Latin American Studies at Green River College. Ms. Fleites has been teaching flamenco at several studios in the Northwest like Washington Contemporary Ballet, Puget Sound Dance Academy, Metropolitan Ballet of Tacoma, Harbor Dance, etc. She also taught for the Tacoma Metro Parks Recreational and Educational programs from 2003-2007. Ms. Fleites is the choreographer and director of Sabor Flamenco and has produced many shows including shows at Tacoma Little Theater and the Tacoma School of the Arts. She has done volunteer work with Public Schools, Guadalupe House and other non-profit institutions, teaching and performing Flamenco for educational and fundraising purposes. Fleites-Lear is also the chair and founder of the Tacoma-Cienfuegos Sister City Committee.
Fleites has performed extensively in Cuba and in the USA. The links below provide reviews and information about some of these performances. Marisela was featured for the "On Stage" section of the OnTrack Magazine (Spring 2016). In 2013 Marisela organized a Tacoma Flamenco Festival that brought renowned Flamenco artists to our community, notably Teo Morca, Gerardo de Alcala and Vicente Griego. The three performed with Ms. Fleites at the University of Puget Sound Norton Clapp Theater to a sold out audience, provided a free workshop to the public and organized classes for the community. In November 2015 Fleites performed with Griego and Alcala for the Classical Tuesdays in Old Town series, for an audience of more than 250. She has done solo performances at the Harbor Museum (accompanied by guitarist John Bussoletti and Flamenco singer Samir Osorio), the Gig Harbor Public Library, the University of Puget Sound and other local and regional venues. She was selected as resident artist to choreograph the Spanish dances for the theater production of "The Force of Habit" in 2015 (University of Puget Sound). She is the director of the performing group Tacoma Flamenco (https://www.facebook.com/Tacoma-Flamenco-308815072481295/ ). Together with world renowned Native American Flute Player Gary Stroutsos, Ms. Fleites created the choreography "Encuentro," a reimagining of the encounter between Spaniards and Native Americans through music and dance, rather than genocide and conquest. This was performed at the Panorama Theater and at the Mount Tahoma High School Theater in 2015. Ms. Fleites performs monthly at La Gitana in Olympia.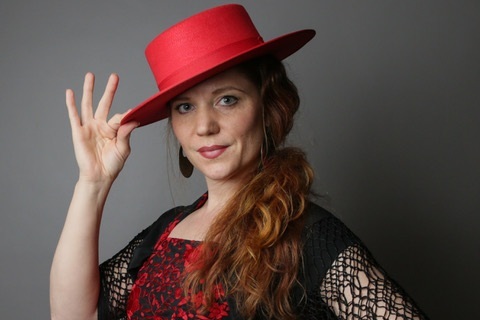 Ashley Cook
Ashley began her flamenco journey as a clarinet performance major at University of New Mexico, where she found herself in Eva Encinias-Sandoval's beginning flamenco class and was immediately bitten by the flamenco "bug." After returning to the Northwest she continued her studies under the inspiring and loving guidance of Marisela Fleites-Lear in Tacoma, WA, and now currently with Ana Montes in Seattle, WA, in addition to attending workshops and master classes with visiting artists in Seattle and attending the Festival Flamenco Albuquerque many times.
As a classical musician, the aspects of flamenco that are most exciting for Ashley are the improvisatory and sometimes unpredictable interplay between the singer, guitarist, and dancer, as well as the cathartic experience that this incredible art form facilitates for both the audience and the performers. In 2010 flamenco was declared by the United Nations Educational, Scientific and Cultural Organization (UNESCO) to be an "Intangible Cultural Heritage of Humanity." The UNESCO declaration describes flamenco cante, or song, as expressing "…the gamut of feelings and states of mind- grief, joy, tragedy, Rejoicing and fear…through sincere, expressive lyrics characterized by brevity and simplicity."
A longtime participant of Bach Fest, Ashley is thrilled to be able to present flamenco to the Bach Fest audience for the first time, and would like to thank the festival and her friends colleagues both in the festival and in the flamenco community for making this event possible. !Ole!
Jordan Voelker
Jordan Voelker is a violist from Seattle who fell in love with quartet playing at age 14, the same year she met Maia Zander, who at that time was infinitely the more mature of the two. They have since met somewhere in the middle.
Jordan was lucky enough to spend her formative years studying with some of her favorite violists: Helen Callus, Roger Chase, Karen Tuttle and Kim Kashkashian. She also honed a passion for contemporary music first at Oberlin and New England Conservatory, then in Boston with the Callithumpian Consort, Boston Modern Orchestra Project, Ludovico Ensemble, and Sound Icon. She has premiered works by Pulitzer, Rome, and Nissim Prize winners, and recorded pieces for Mode and Naxos.
Jordan moved back to Seattle three years ago and is thrilled to be reunited with the Bach Fest Quartet. She currently is a member of Seattle Modern Orchestra and the unconducted North Corner Chamber Orchestra, plays regularly with the Seattle Symphony, Seattle Opera and NW Sinfonietta, and records with Seattle Music. When not playing viola, planning a chamber music series or fighting Seattle traffic, Jordan can be found exploring the Pacific Northwest with her family.
Jafelin Helten
Jafelin Helten - (Venezuela) Flamenco singer
Today Jafelin is one of North America's preeminent Flamenco and Latin singers. She is also popular in Vancouver's local scene performing with all flamenco groups for almost 20 years. In 2015, Jafelin co-produced the popular concert tour, "FlamenCubana!" where she performed with 12 great Spanish Flamenco and Cuban artists to the delight of audiences in Vancouver, Victoria and Nanaimo.
Passionate about Flamenco, Jafelin has continuously studied or collaborated with the highest caliber of Flamenco artists and aficionados from Spain and internationally to deepen her knowledge and understanding the essence of cante and baile. She has the honour of being recognized and accepted as an international flamenco cantaora in Spain, a position very difficult to attain. She has performed in Peña Canaleja with Miguel Angel Ramos from Puerto Real and other tabancos in Jerez. Tabancos like El Pasaje and El Guitarrón, and in Granada, Cueva Maria La Canastera. Jafelin is the founder and international ambassador for the popular worldwide flamenco website ExpoFlamenco.com which promotes the flamenco art form and connects flamenco lovers and communities around the globe. She has earned recognition in Mairena del Alcor, Spain from the Ayuntamiento de Mairena del Alcor for the work of promoting flamenco world wide. She has been invited to participate in Concurso de Cante in Spain annually. She made her recording debut with guitarist, Juan de Maria's "Mimbre". Her own albums can be found on streaming services worldwide. "Tantos Caminos", is a flamenco compilation with guitarist Gerardo Alcala and "Algo De Mi", a latin jazz boleros compilation and "Cantos y Memorias de mi Gente", a collaboration with the unique international Cuban band, Brisas Del Palmar, recorded in Santiago de Cuba.
1
2
3
4
5
6
7
8
9
10
11
12
13
14
15
16
17
18
19
20
21